Information Technology/Digital/ e Industries (STEM)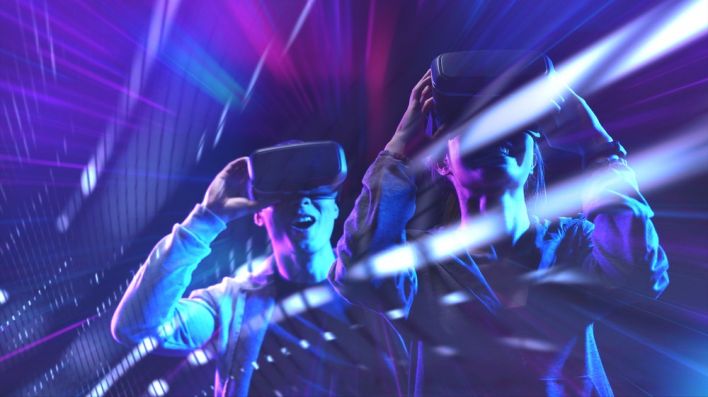 Overview of the UK Information Digital Sector and useful resources :
There are several ways to describe this fast growing group of industries and job types, but most commonly they are categorised as Computing, Technology (tech) or Digital in the working world. It is also worth noting that Digital Skills are increasingly required for every type of role across every sector, so it is common to see job types classified as technical roles across all sectors.
Prospects includes information on different job roles and careers in:

Information Technology / Digital
The Worldskillsuk and icould websites provides additional information about salaries, qualifications and video case studies who work in different job roles and careers in this and other sectors.



The tech sector on the Isle of Man:

The Digital Isle of Man team were established to support and grow the tech sector on the Isle of Man and there is information about their work, and some of the businesses they work with online at Digital Isle of Man.
It has been difficult for this sector to recruit as many skilled workers as they need in recent years due to low unemployment on the Island and the rapid growth of these types of businesses, so we have campaigns to attract more to the Island, including a lot of useful links and videos about the sector on the Island at locate.im
Tech roles and environments are usually fast paced, creative, flexible, at the forefront of new advancements and often have higher average salaries than many other sectors or role types.
Telecommunications/ISPs/Broadcasters; Organisations that are involved in communicating, the sending of information over different technology types, most commonly mobile or broadband, and including Internet of Things (IoT) and Data Centres.Examples on the Isle of Man include; 3FM, BlueWave Communications, Continent 8, Domicilium, EnergyFM, Manx Radio, Mantis Technology, Manx Technology Group, Manx Telecom, Netcetera, Opti-Fi, Sure Isle of Man and Wi-Manx.
Software Developers & IT Solutions Providers; In addition to the services provided in the Telecommunications and ISP space (who usually have in-house developers and solutions providers), there are other organisations that focus on software development and hardware development or provision, or both.Examples on the Isle of Man include; Afundi, Curbsy, Memory Lane Games, MyZone, Paragonex and PDMS.
eGaming; Also known as iGaming, is defined as placing a bet on the outcome of an event or game online, and these activities include poker, sports betting and online casinos.There are lots of opportunities in these businesses whether it's coding, customer service, compliance, specialist marketing and many more.Examples on the Isle of Man include; Annexio, Bally's, Celton Manx, Derivco, Games Global, King Gaming, Mayfly Entertainment, Microgaming, Pokerstars and Uptick.
Cybersecurity; With the rapid growth of tech businesses and more of our daily activities being online, it is crucial that this is done in a safe manner. Cybersecurity, or IT security is the protection of computer systems and networks from information disclosure, theft of, or damage to their hardware, software, or electronic data, as well as from the disruption or misdirection of the services they provide.Examples on the Isle of Man include; Computer Network Defence, OCSIA, PWC Cybersecurity and Riela Cyber.
Branding/Digital Marketing/Website development/Media Development; These types of roles can exist in many of the organisations above, but here are some specialist creative organisations on the Isle of Man that have tech career opportunities; Examples on the Isle of Man include; Ashgrove, Billboards.im, DAM Productions, ELS, Flix, Greenlight Television, Isle of Man Advertising and PR, Island Media Studios, Isle of Media, MMC and Scorch Digital.
Blockchain/FinTech; The Isle of Man has positioned itself at the forefront of establishing and adopting regulatory frameworks around new emerging tech and disruptive business sectors; Blockchain/distributed ledger technology more broadly, is such an area.Using flexible licencing arrangements and a sandbox environment, the Isle of Man allows blockchain based and/or digital asset based businesses to explore opportunities and adapt as the technology evolves. Examples on the Isle of Man include Bittylicious, Blackfridge, Coin Corner and Moni Talks.
Esports; is the competitive playing of video games. Players compete globally in a myriad of games ranging widely in genre, frequently using a tournament format that culminates in a live, spectated final event. There are many career opportunities related to the huge opportunity of the video games global market, not just for those who are pro-players, but those in the supporting areas of health and nutrition, organisation/league support, streamers, video editing and much more.
For more information on any of these you are welcome to reach out to Sarah and the team at Digital Isle of Man on digital-skills@gov.im
The Department for Enterprise Agency has more information on its website about employment in this sector on the Island.
Isle of Man Employers who support Employment and Skills Events: