By working in partnership with the Department of Education, Sport and Culture and their schools, businesses can provide valuable input that complements school delivery of aspects of the curriculum related to Careers exploration and the development of Employability skills. Every interaction between employer volunteers and the children and young people in our schools helps shape the future of our Island.
"The more young people encounter employers whilst in school (4 or more often being cited), the more they earn and the lower their chances of becoming NEET as young adults" Education and Employers Research 2013, 2014, 2016, 2017
The Careers Framework is a guidance document that has helped schools plan, deliver and review careers programmes to meet the range of needs of learners at different ages and stages of development. Island schools also have a focus on the development of broad transferable learning/employability skills from when children start school and these skills are used to provide structure to employer engagement.
The Isle of Man Department of Education Sport and Culture is part of the Edge Foundation Island Education Network . The Edge Foundation has recently published Building Your Talent Pipeline - a guide to employer engagement in education
The different ways that employers can become involved in the work of schools and UCM around employability currently are below:
Careers Advisers
minimum time commitment - 2 hours per year
There are two Careers Advisers who work across DESC schools and UCM to provide Independent Careers Advice and Guidance. If you as a company would like to engage with supporting them in delivering Careers lessons in IOM schools/UCM then you can contact the Careers Advisers through the main DESC enquiry email admin@doe.gov.im or by calling 685820.
Key Stage 4 Work Experience Places
minimum time commitment - 5 full days work experience place per year
Local employers are key in supporting Work Experience opportunities on the Island as all Key Stage 4 pupils aged 15 to 16 years old have the chance to undertake a one week Work Experience placement as part of the curriculum offer. If you would like to become involved in offering work experience places to Island students please contact the DESC Careers Team via admin@doe.gov.im
Annual Isle of Man Employment and Skills Event
minimum time commitment - 1 day per year
Employment and Skills 2021 this year is on 11th November 2021 from 9-00am to 5-00pm at the Villa Marina, Douglas, with set up the afternoon before.

This annual Island careers exploration event open to students in all Secondary schools and University College Isle of Man who are at key points in their lives in terms of decision making about options and potential future careers. Members of the public interested in career changes are also able to attend during the day.
During the event the young people attending explore job roles and the idea of career through the lens of the Employability skills language adopted across careers and employability education in DESC schools – Teamwork, Problem Solving, Communication, the Ability to Learn, Resilience and Self-awareness.

Inspiring the Future IOM
minimum time commitment - 2 hours per year
Inspiring the Future IOM is a website that is supported by the Education and Employers Charity group and across the country puts together employers and schools to support work on employability and careers with young people.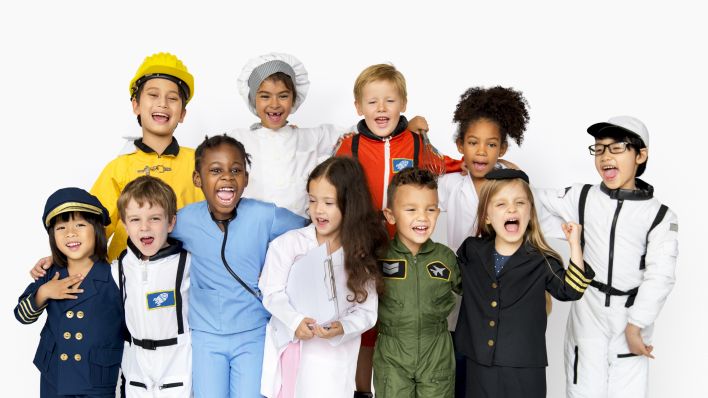 Volunteers come from many walks of life and from a variety of backgrounds. Volunteers from small, medium sized and multi-national companies have already signed up and since the Covid 19 pandemic many of these sessions to engage with young people can be arranged to take place virtually using technology across the country.
An example of how Education and Employers Drawing the Future operates in Island Primary schools can be found here
Please follow the step by step guide to registration as a school, as an employer or an independent volunteer.


Junior Achievement
minimum time commitment - please contact Junior Achievement for further information
Junior Achievement is a charity organisation that works across both Primary and Secondary schools on the Island. They offer a range of finance and other education programmes and staff who volunteer to deliver these programmes undergo training in presenting to children and young people and are then supported through initial delivery by more experienced JA volunteers and staff.
The Junior Achievement website has contact details for anyone wishing to become a Junior Achievement Volunteer.
Stand alone employer events

Sometimes businesses or employer groups work with the Department of Education, Sport and Culture and their schools to develop a stand alone employer event. For an initial discussion around planning this type of event please contact the DESC Careers Team via admin@doe.gov.im to discuss how the event could support wider Careers Education planning and delivery. For example, working in partnership with employers has enabled the planning of successful STEMfest and mini STEMfest events for Primary aged children.