Higher Education

Some Higher Education leavers will have applied to undertake post- graduate courses starting Autumn 2021. Information on funding for these courses can be found on the Student Awards homepage This page is updated regularly and is a good source of information including:
Student Awards Timeline Overview
Parent/Contributors Frequently Asked Questions Information
Preparing for the Student Award Application Process 21/22
Tuition Fee Loan Repayment Information
Guide to disabled student support for higher education 21/22
As well as providing support through the whole grants process over the Summer, the Student Awards Team can also assist with individual appointments if students need any help in completing the application form, or have any specific queries about their circumstances.
or by calling 685822.
Applications for the 2021/22 Academic year should be available from the end of May.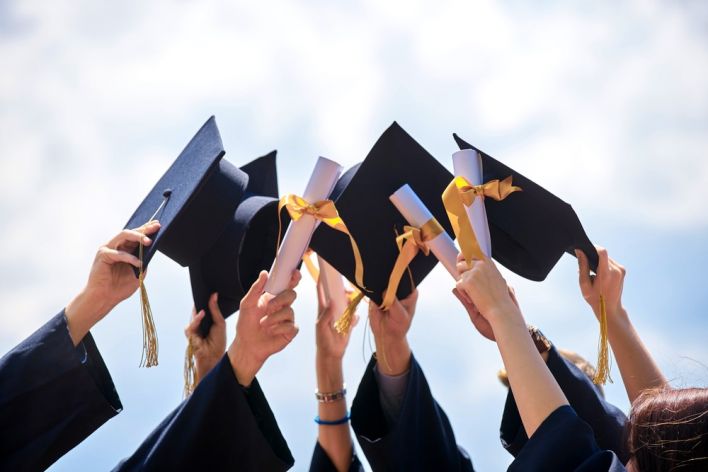 Employment Options

The employment market has changed on the Isle of Man since the start of the global pandemic with more competition for roles and fewer entry level jobs although this is beginning to change as the economy recovers.

Local advertised employment roles

Many local employment roles are advertised through the Job Centre and these Careers Advisers work closely with the DESC Careers Team. Job Centre staff can provide advice around eligibility for unemployment benefits. Unemployed 18 year olds may be entitled to Job Seekers Allowance or other benefits. Roles advertised by the Job Centre may be full or part-time, temporary or permanent. Often people applying for a role through the Job Centre will have to sign up to the employment agency linked to the advert for the role to progress their application.
The Finding Employment area on the Signposts website contains a number of resources and links that would support the exploration of employment opportunities by a school leaver including how to write a cover letter, CV, types of interview and how to prepare for them as well as the Looking for a job which is an overview of where roles may be advertised locally.
Summer Internship Scheme Summer 2021
18 years +
The Department for Enterprise has launched the 2021 Manx Internship Programme, which provides short-term internship opportunities for students and other interested individuals looking for work experience across different industries and sectors of the Manx economy. Details of the programme and an online application form can be found here
Potential interns – why take part in the internship programme?
Gain valuable experience in the workplace, building soft skills and knowledge in your chosen area.
Develop professional connections in the Isle of Man.
Explore pathways to careers and give yourself a competitive edge in the recruitment market.
Receive a monthly wage equivalent to the National Living Wage under this Programme, which as at May 2021 is £10.19 per hour.
Internship placements will be up to 35 hours per week lasting for an average of eight weeks.
Manx Restart scheme
The Manx Restart Scheme has been developed as part of the Government's Economic Recovery Programme to help individuals on the Isle of Man who have been unemployed for three months or more, and to support businesses who wish to grow and take on new staff.
Paragon Recruitment, a local recruitment agency has been selected to administer and co-ordinate The Scheme and match individual applicants with the jobs made available by participating Employers. They will also support applicants with a review of their qualifications and employability skills (as highlighted in the applicant's Record of Achievement personal statement) and preparation for any interviews with potential employers that they are selected to attend.
Paragon Recruitment will match Employers with potential Employees. Where an Employer chooses to take on an Employee via The Scheme on an open ended or fixed term contract for not less than 52 weeks, the employer must pay at least the national minimum wage(NMW) for the employee.
As of November 2020, the National Minimum Wage for those aged 18 and over is £8.25/hour for those aged 16/17 it is £6.15/hour.
To qualify as an Employee, a person must;
Make an application to the Manx Restart Scheme and accept they have read and understood the terms of the scheme and the online guidance;
be resident in the Isle of Man;
be aged 16 years or over but below state pension age;
have been unemployed* for at least 3 months immediately prior to being employed by the employer (though this condition can be waived by Treasury in exceptional circumstances);
not be a close relative** of the Employer if the Employer is an unincorporated company.
*Note the employee does not need to have been getting social security benefits during the period of unemployment.
Further information about how to apply for the Manx Restart scheme can be found here
If you are looking further afield for jobs, you should look up www.prospects.ac.uk which has the biggest listings for graduate jobs. it would be worth contacting a graduate careers advisory service to get some help/support as you look for your first graduate job. if you are still at your university, make contact with your careers service - this may be through student services. you don't have to be at your university however as most university careers services are part of AGCAS (association of graduate careers advisory services) and as a new graduate you can access support from a more local university.
Private Sector Graduate Scheme
The Department of Enterprise has announced the launch of the Graduate Role Incentive offering local businesses 20% of the first year salary up to £6,000 and an employer National Insurance rebate for each returning or incoming graduate hired into supported roles, in order to encourage the provision of graduate-level opportunities available for those returning to the Isle of Man. More information on this scheme for either businesses or graduates can be found on the Department of Enterprise website.

Public Sector Graduate Scheme
As part of the IOM Government Fast Track scheme, you'll benefit from gaining hands-on experience and a wealth of knowledge with the island's largest employer. You will receive support and guidance in developing the key skills required for a successful career in the Public Service.
This is a 3 year programme where you'll get to experience a series of rotational placements across a diverse set of Government areas. You will gain real exposure to public services that have a big impact to the people of the Isle of Man. Your role will carry a genuine responsibility to develop and support Government services and initiatives. At the end of your third year, you will be supported by your mentor and HR to secure employment.
This fantastic scheme is open to anyone who has a degree, regardless of when you graduated. We just need you to be willing to push yourself, adapt to new situations really well and care about your work and the impact it has to the Isle of Man.
Want to find out more about this amazing opportunity? Take a look at the job information below - closing date 13/7/21 :
https://www.jobtrain.co.uk/iomgovjobs/displayjob.a...